Jaan Bischof is a Berlin based product designer. He finished his studies in 2015 at University of fine arts Universität der Künste Berlin. Plyground is is the title of his graduation work and his first puplication, more coming soon..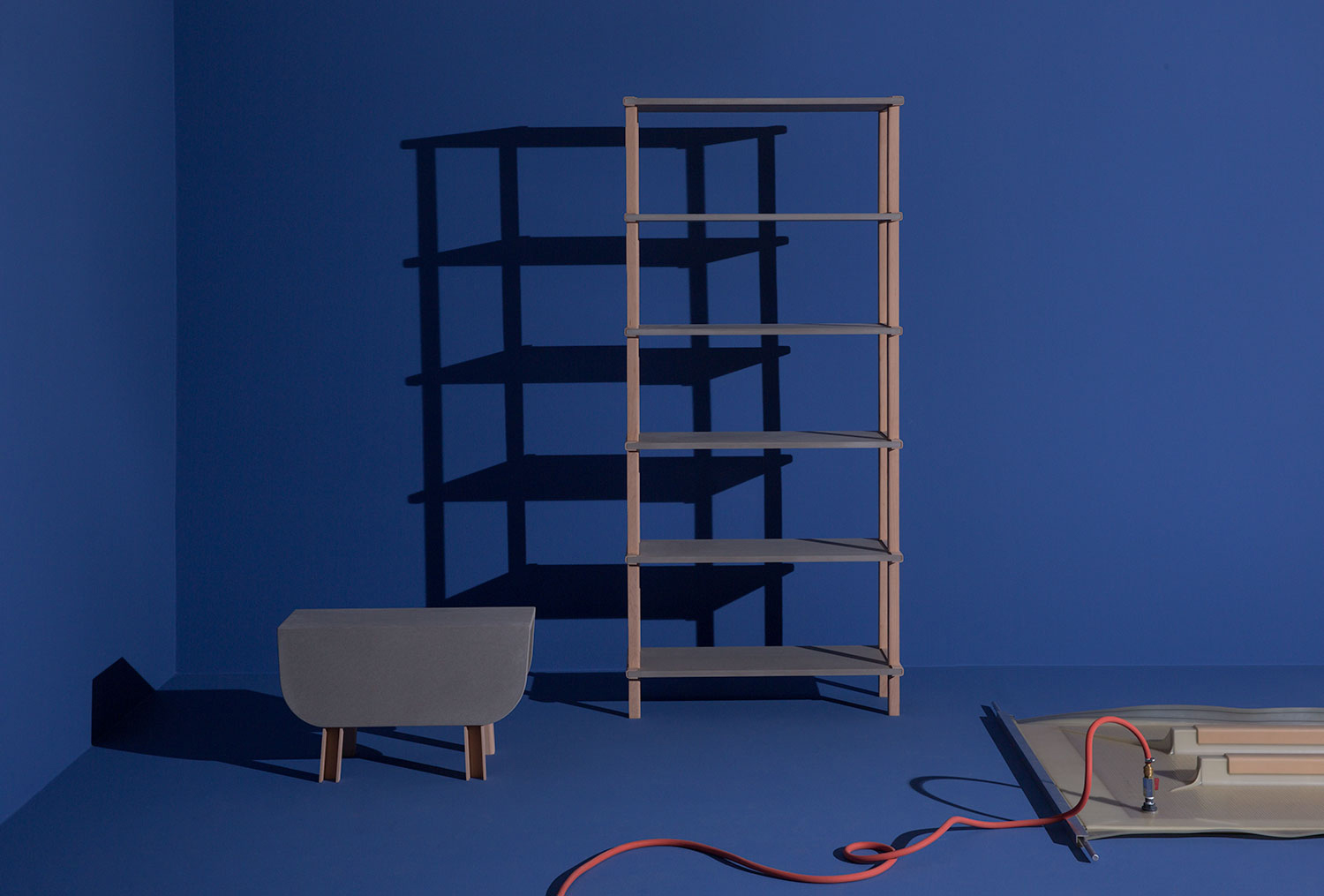 The Plyground staged production of things beyond the mass production. The starting point of the thesis are different approaches and proposals for degrowth theories. Change in work and market structures are topical issues that concern object designers. The transfer presents itself in an installation to small factories and limited editions.
The basis of the work is the tool of production: With a vacuum press plywood profiles are made, forming the basis for a furniture collection. In each of the minimal designs, the character of the constructive element – the open profile – is in the foreground.
PROF Achim Heine | PROF Andreas Bergmann | PROF DR Ingeborg Harms

This project was kindly supported by Becker Brakel and Steinbach AG.